Summary
Engineers have identified an outage that is causing Terra to produce "Failed to fetch" messages for link status in the Terra profile.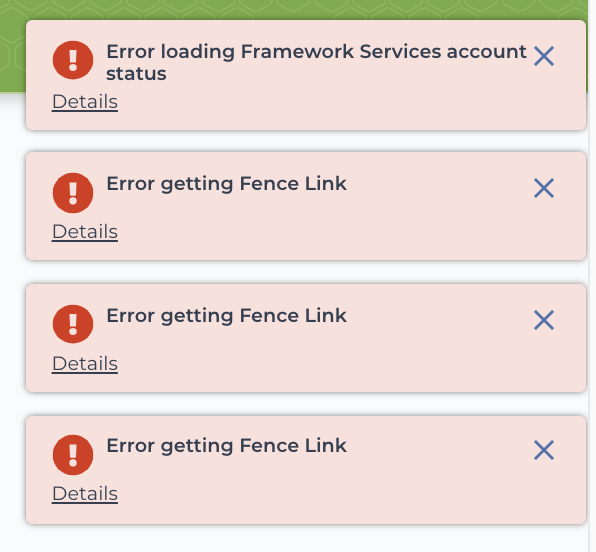 See the Timeline section for the latest troubleshooting and resolution updates and the Impact section to understand how this could impact your use of the system.
Timeline
October 6, 2020 1:05 PM ET - Issue resolution - Google is reporting no issues with App Engine and we are seeing stability of service. This issue is now resolved.
October 6, 2020 11:33 AM ET - Issue identified & remediated - Our engineering team identified the issue as being related to the Google App Engine outage. We are seeing service restored on our end but we will continue to monitor to ensure stability.
October 6, 2020 10:27 AM ET - Issue discovered - Our engineering team noticed an outage for one of our services responsible for external server account linking. They are currently investigating the root cause.
Impact
Users will not be able to connect to Framework Services external server accounts during the outage. Any workflows attempted to run against workflows that reference DRS objects will experience errors. There may also be a UI impact in previewing or downloading DRS objects.
For more information
Please follow this article to get the most up to date information on this incident. If you would like to be notified of all service incidents or upcoming scheduled maintenance, click Follow on this page.