The following release notes correspond to the dates August 15, 2019 to August 21, 2019.
Terra UI
You can now link to a pre-filtered view of workspaces. Try it out! This link takes you to public, somatic workspaces.
You will now see what Cromwell version Terra is running from the hamburger menu (scroll down to the bottom) and when you launch an analysis:


You can now select the version of a workflow from Dockstore. Click into Workflow. If it's imported from Dockstore, you should see a drop-down menu to change between published (public) versions in Dockstore. This is the same functionality as a Snapshot for workflows imported from Broad repository.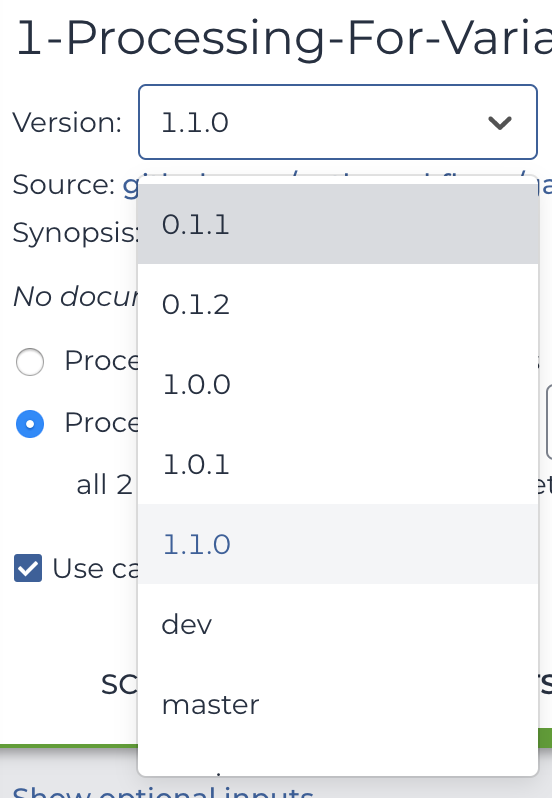 Cloud Accounts
Two APIs in Orchestration - GET /api/refresh-token-status and POST /handle-oauth-code - are now deprecated. For backwards compatibility, these APIs have been rewritten to always return a successful response without performing any backend work. These two APIs handled storage of user OAuth refresh tokens, which are no longer necessary. These APIs may be removed entirely in a future release.
Cromwell
Added the ability to see the contents of Google Storage log files within the UI.