What Packages are Already Installed on the Preconfigured Notebook Cloud Environments?
Follow
This article shows a simple way the Terra UI provides for checking what packages are pre-installed on any one of the Jupyter Notebook application configurations that are selectable in the Cloud Environments widget. You can also see a list of everything that's present on our base docker images for these environments here.
To check what packages and tools are present on the many application configurations available through the Terra UI, all you need to do is click on the Cloud Environment button in the top right corner of your screen when you are in a workspace where you've been using a Jupyter Notebook, and click the "What's installed on this environment?" link located just beneath the Application Configuration dropdown menu.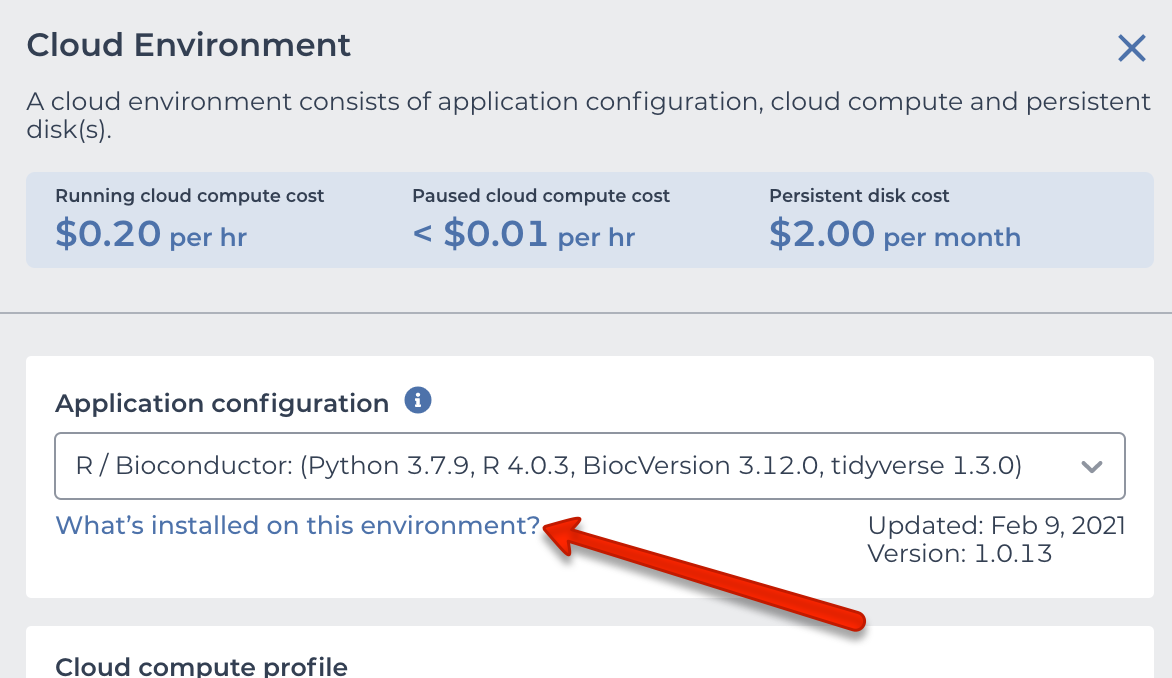 Clicking this link will take you to the view you see below, where you can scroll too see a list of all packages included in a given environment. Use the dropdown menus to select different environments you want to find out about, and also to select whether you want to see a list of package versions for R, Python, or other tools such as Spark.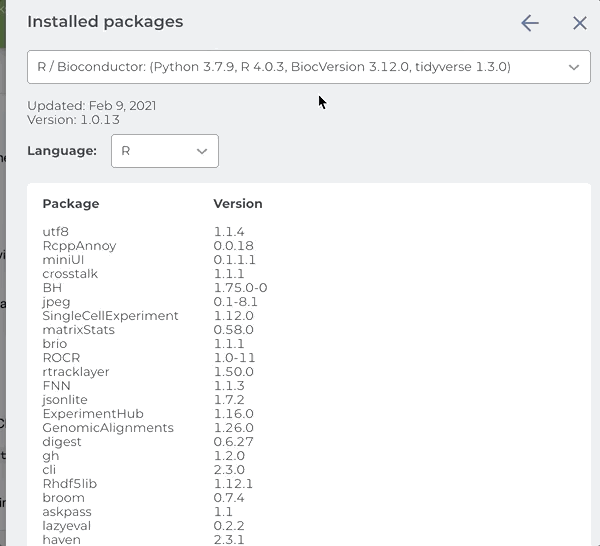 Note that if you've never created a cloud environment, or if you deleted the cloud environment, you'll see a slightly different view than what's shown above, but you can still find the "What's installed on this environment?" link in the Cloud Environment widget. If the default environment is not to your liking, clicking that "What's installed on this environment?" will take you to the view above that allows you to browse your options in detail.