Accessing data from an external bucket
Follow
Many users want to launch analyses against data that's already sitting in their own Google buckets without having to copy the contents of those buckets to their workspace bucket. You can do this by simply editing the relevant Jupyter notebook cell or Data Table cell to add your desired Google bucket's url.

Just remember! If you're trying to point your workflows or your notebooks at an external bucket, you must give your Terra Proxy Group (which you can find in your Terra profile) permission to access that bucket. To do this, you'll just need to add your proxy group email to the access list of your external bucket: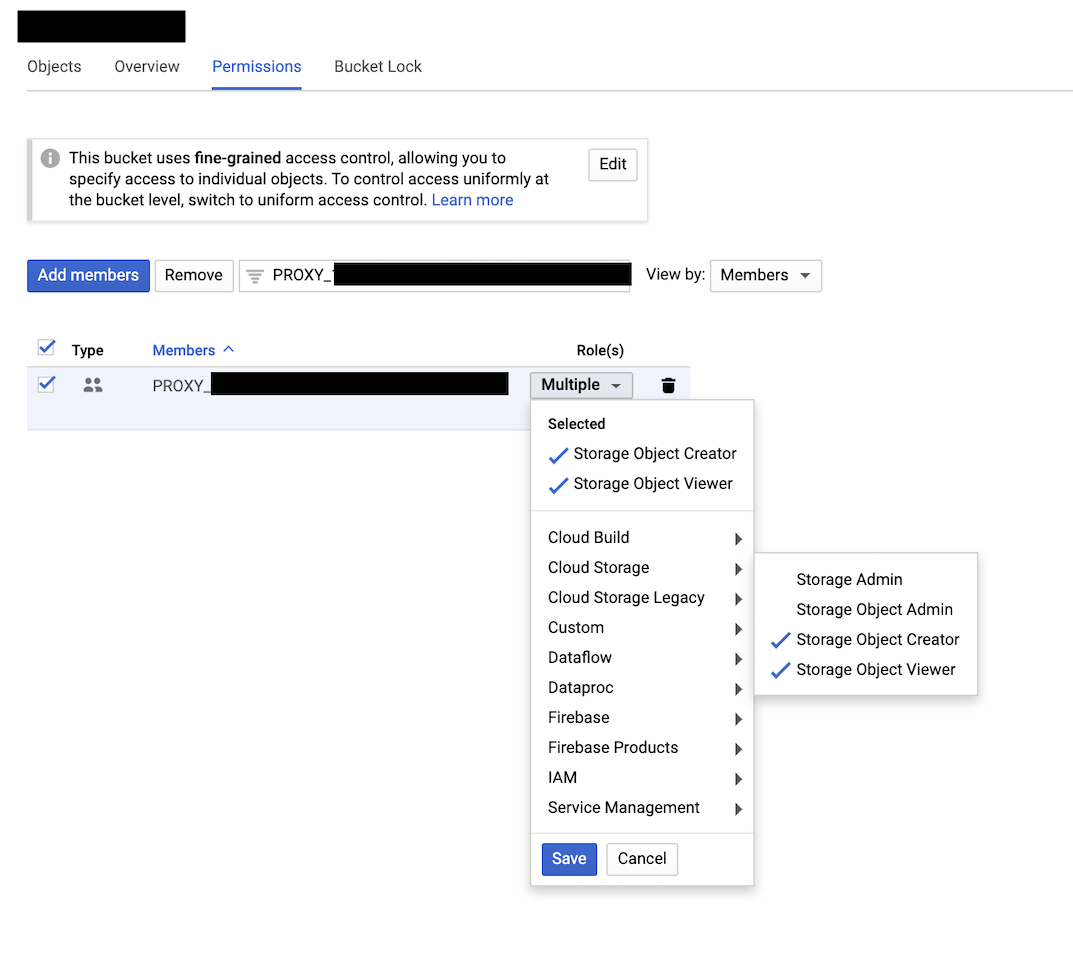 You'll need to give the proxy group the appropriate type of permission for your desired use. For example, Storage Object Viewer allows you to read or "pull" files from the bucket, and Storage Object Creator allows you to write to the bucket.