Summary
Due to activity that is against the Terra Terms of Service, we have suspended the free credits program as of July 2, 2020. The Terra team is looking into the matter, and this article will be updated with any developments. Please follow this article to get the latest updates sent directly to your inbox.
Users who try to create a new free credits project will see an error similar to the following: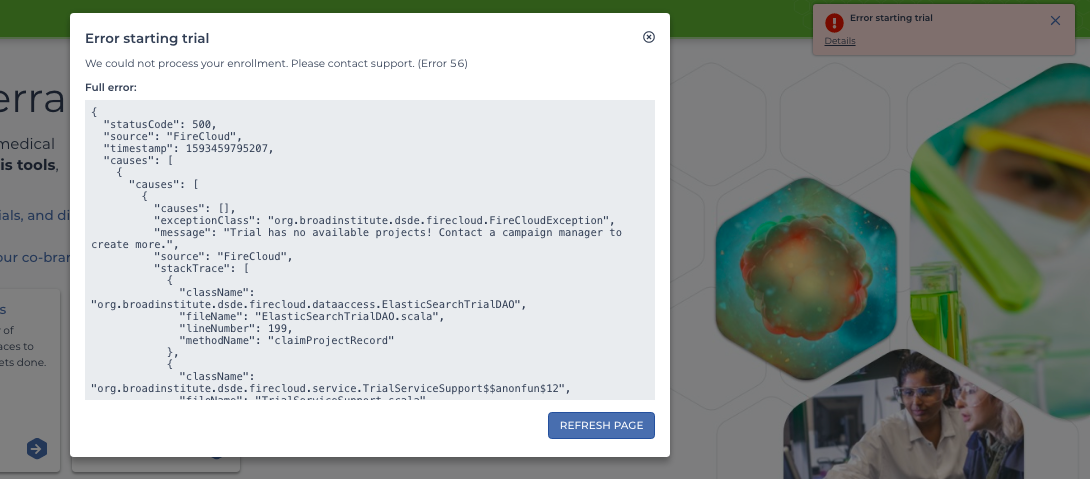 Trial has no available projects! Contact a campaign manager to create more.
See the Timeline section for the latest troubleshooting and resolution updates and the Impact section to understand how this could impact your use of the system.
Timeline
July 2, 2020 9:56AM ET - Free Credits Service unavailable - New free credits projects cannot be created at this time.
Impact
Users will be unable to sign up for free credits until further notice.
For more information
Please follow this article to get the most up to date information on this incident. If you would like to be notified of all service incidents or upcoming scheduled maintenance, click Follow on this page.