To register for a Terra account, you will need a Gmail account or another email account (an institutional email, for example) associated with a Google identity.
NOTE: Proceeding through this section assumes you have created or already have a Google account. If you don't already have a Gmail account or an institutional email account, see this article for instructions.
The article below covers step-by-step instructions on registering for an account on Terra.
NOTE: Terra is designed and tested (and will run best on) on the Chrome browser. If you are having problems and are using a different browser, try switching to Chrome and see if that resolves the issue.
Scroll down to the bottom for troubleshooting tips (if you see a blank screen when signing in, for example).
---
---
1. Navigate to the Terra home page and click on the hamburger menu top left:
2. Click "Sign in with Google" and a Google sign-in box should appear. You can sign in with any Google account (Gmail, institutional GSuite email, or a Google App account with your non-Google email):
3. Fill in the fields and click "Register" to create your Terra account: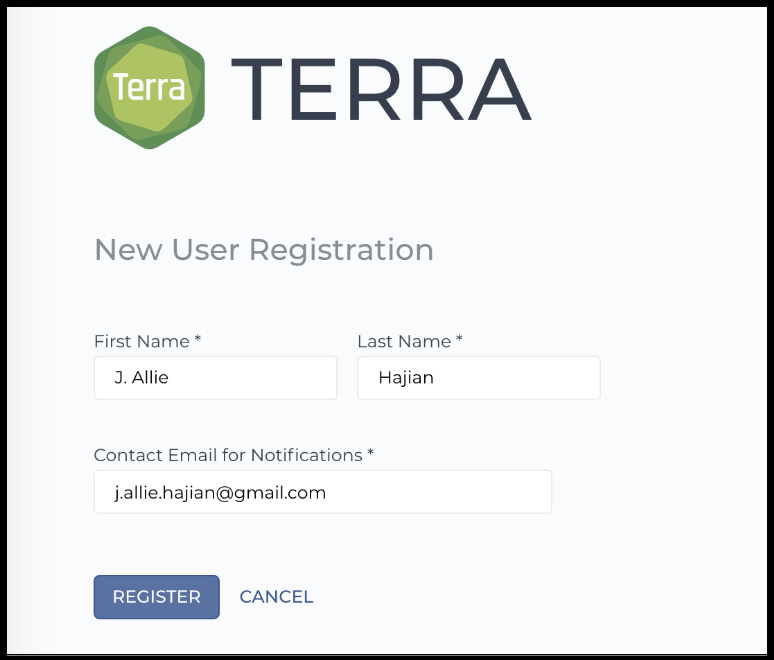 4. When you sign in for the first time, you will be asked to confirm some information and to accept the Terra terms of service. Once you do, you're registered!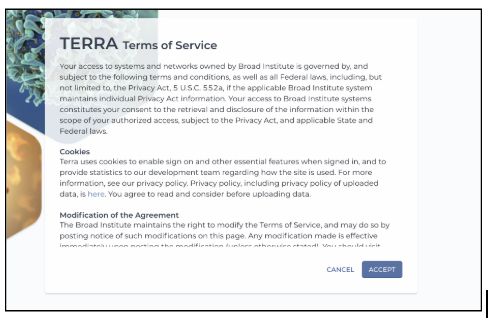 5. When you are redirected to the Terra homepage, click on "View Workspaces" to view any data or workspaces that have been shared with you: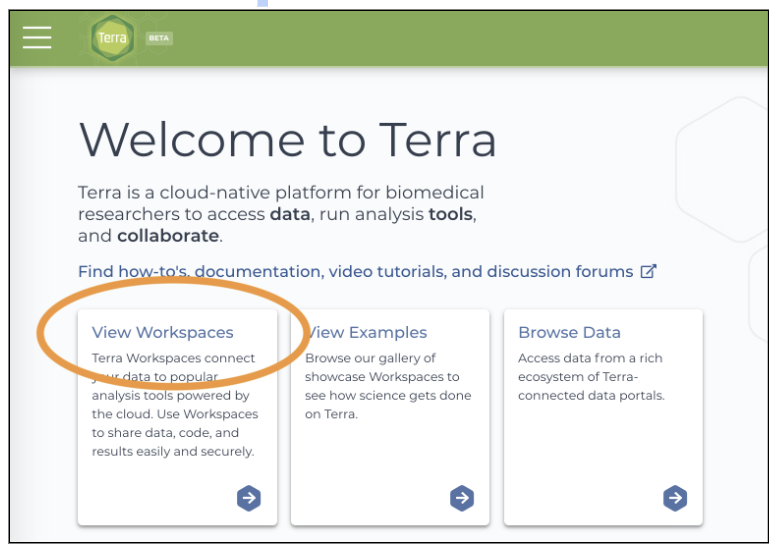 ---
Troubleshooting and Google Chrome browser settings
Sometimes after folks register and sign in they see a blank screen. The two most common reasons for this lie behind the browser settings. Try one of these methods in Google Chrome if you run into this problem.
Make sure "Block third party-cookies" is off and "Allow sites to save and read cookies" is on
Type the URL chrome://settings/content/cookies into your chrome browser
Make sure the settings look like this screenshot: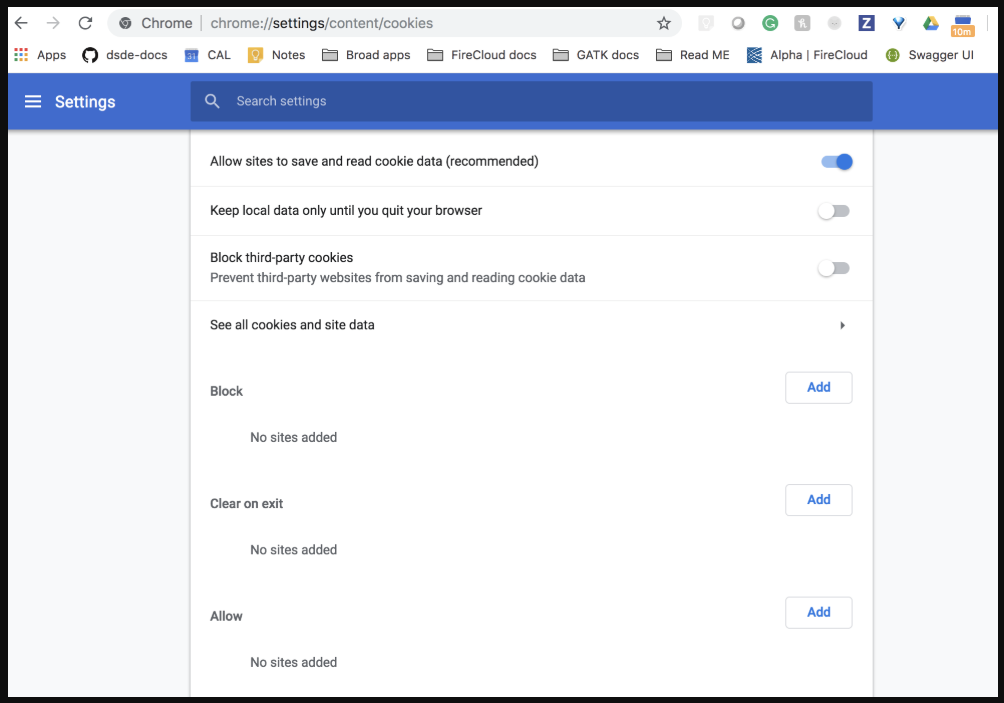 Allow pop-ups and directs
Type the URL "chrome://settings/content/popups" into your chrome browser
Make sure the settings look like this screenshot: