This article shows how to add a new version of a workflow to your Terra workspace in two instances - workflows hosted on Dockstore and those in the Broad Methods Repository.
Note for FireCloud users: you may be familiar with the "snapshots" created with each updated version. This article demonstrates how to host multiple "snapshots" in the same workspace.

How to toggle between workflow versions (Dockstore-hosted)
You can toggle between publicly shared versions of workflows hosted on Dockstore from within the Terra workflows tab. Select a workflow from the Workflows tab. If the workflow is imported from Dockstore, you should see a drop-down menu to change between available and published (public) versions in Dockstore:

How to update to a new workflow version (Broad Methods Repository)
1. Click on "Find a Workflow".

2. Select "Broad Methods Repository" (lower right corner of the popup window).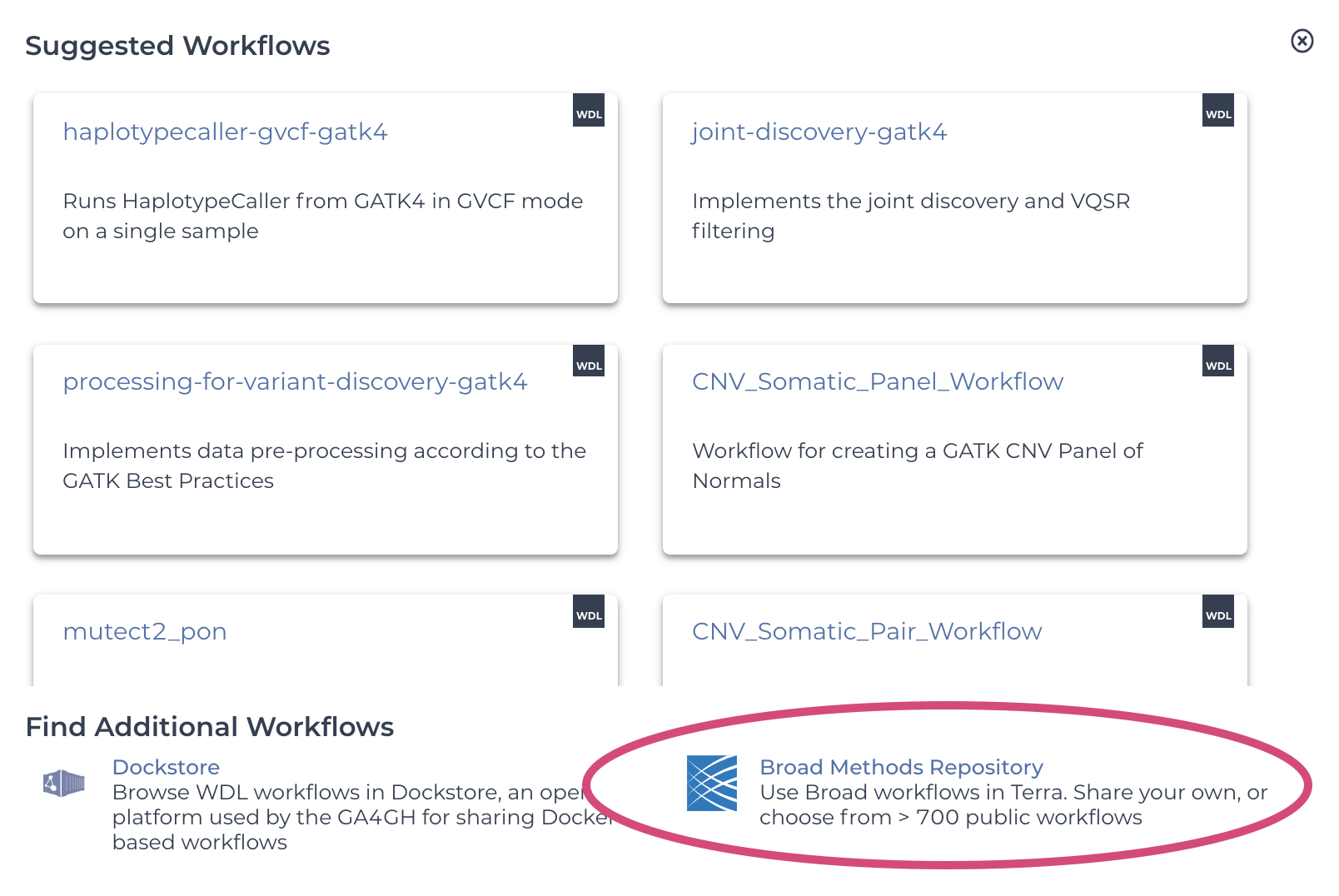 3. Search for the relevant workflow in the search bar (top of page). When you find the one you want, select by clicking on the blue link with the name of the workflow.

4. Change the snapshot number to the desired version. In this example, we are using snapshot 4.
5. Choose "Export to Workspace" (large blue button on the upper right).
6. Select "Use a Blank Configuration" by clicking the button at bottom right.

7. Select the workspace name in the popup window and click on "Export to Workspace". Workspaces are listed as "billing project/workspace_name". You will see an "Export successful" pop-up window. To go to the workspace, select "Yes".
8. Configure the method Inputs and Outputs within the Workflows tab.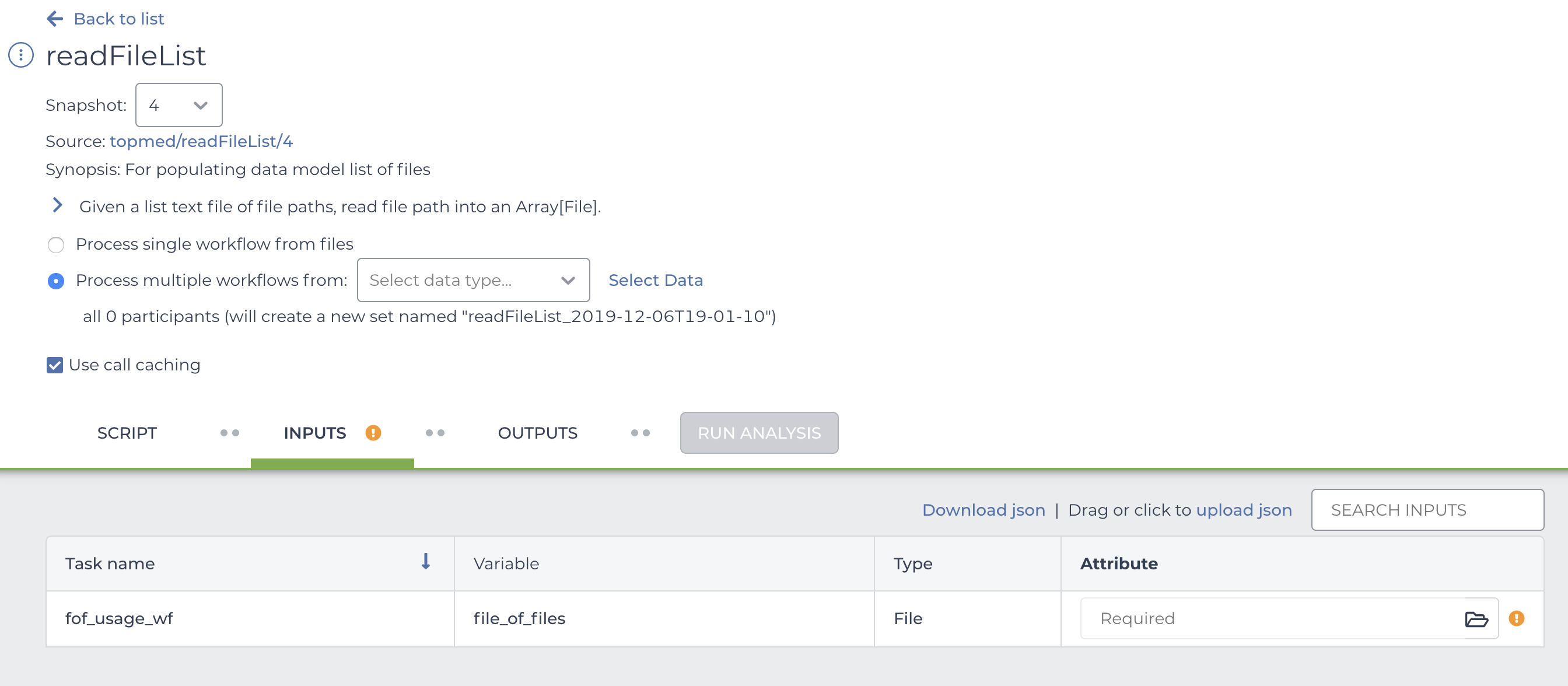 Click on the Workflows tab in Terra. You will now see the new version of your workflow.