The following release notes correspond to the dates March 28, 2019 to April 3, 2019.
1. Tool snapshot can now be chosen and set from within the Tool! Click into your Tool of choice and use the "Snapshot" drop down to choose which snapshot.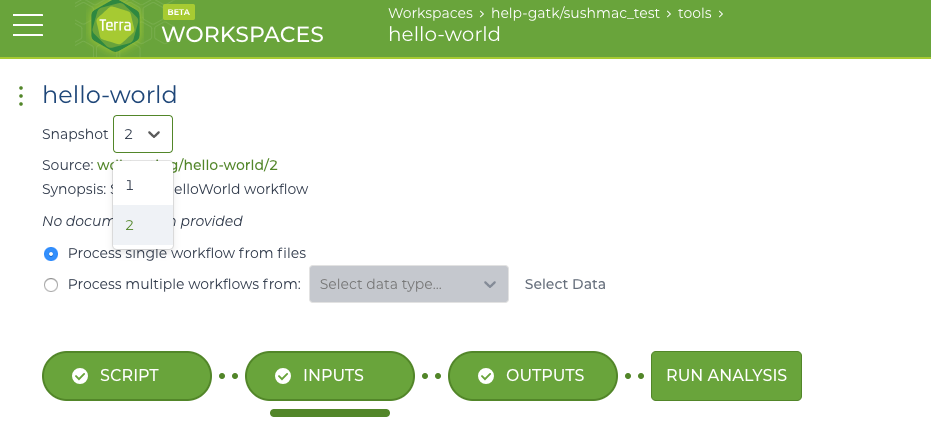 In the above image, the Tool "hello-world" contains two snapshots. From the Snapshot drop-down, users have the ability to toggle between the two different snapshots available.